About Us - Judy Barber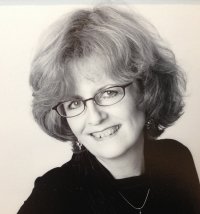 Judy Barber is an experienced bereavement counsellor and psychotherapist. She works with both children and adults. Her therapeutic training was Integrative. Her approach is influenced by working with unconscious processes, mindfulness and the inner symbolic world of dreams and imagination.
Judy originally trained as a nurse and went on to study psychology at University. She has a strong vocation, and calling, to Christian healing and meditation, which has developed over many years. She is particularly influenced by Carmelite spirituality, and the lives and writings of the Spanish Mystics, Francisco de Osuna, St John of the Cross and St Teresa of Avila, especially her text on prayer, 'The Interior Castle'.
She runs weekly meditation groups from her 'St Radegund' hermitage based in North London and has a small private practice.  Judy is also a spiritual director, retreat leader and is engaged in the creative practice of writing, painting and abstract design fused glass icons.