About Us - Julienne McLean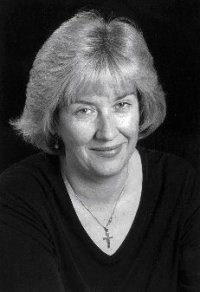 Julienne McLean practices as a psychologist and Jungian analyst in north London, England, as well as being on the clinical team at the St Marylebone Healing and Counselling Centre in central London. She is also a spiritual director, who has had a lifelong involvement in the Christian contemplative tradition, with a particular interest in the relationship between modern depth psychology and contemplative prayer.
She teaches at St Mary's University College, Strawberry Hill, London and Sarum College, Salisbury, where she has recently become a Visiting Scholar in Christian Spirituality. For many years, she has been teaching, running workshops and study groups throughout the UK, as well as co-leading biannual study retreats in Avila, Spain, on depth psychology and Carmelite Spirituality, particularly in relation to the lives and writings of the Carmelite saints and reformers St Teresa of Avila and St John of the Cross.
She is the author of 'Towards Mystical Union' (St Pauls, 2003, 2013), which is a modern spiritual and psychological commentary on St Teresa's classic text on contemplative prayer 'The Interior Castle'. She has published many papers over the years, the most recent being 'The Flowering of Contemplation: the Journey to the Centre of the Soul' (Mount Carmel, Volume 59/1, Jan-March 2011) and 'Jung and the Christian Way' (Vinayasadhana, Vol. 11, No. 1, January 2011)